LONG TRACE OF MINNEAPOLIS

A Walking Project by Larsen Husby


Labyrinth/Minneapolis
2018
38' x 22'
Gaffers tape

My walks have taken me over a thousand miles through the city, a meditative and largely solitary experience. Labyrinth/Minneapolis is an invitation to join me on this journey. The labyrinth is drawn in the shape of the city boundaries, with the angles of the paths referencing features such as the Mississippi River and the interstate highway.

Labyrinths have long been used to make space for meditation; as with prayer beads, they give us a physical activity that requires just enough attention to help clear the mind of other distractions, while leaving enough room for contemplation. In medieval cathedrals, labyrinths installed in the floor were often used as proxies for actual pilgrimages to the Holy Land, a way to travel without leaving. The path winds back and forth, often approaching the center only to turn sharply away — the goal of a labyrinth is not to designate a significant destination, but rather to provide a journey.

Labyrinth/Minneapolis was installed in the Law Warschaw Gallery at Macalester College in June 2018. Visitors were encouraged to walk the paths and reflect on what can be gained by paying deliberate, critical, and loving attention to our surroundings.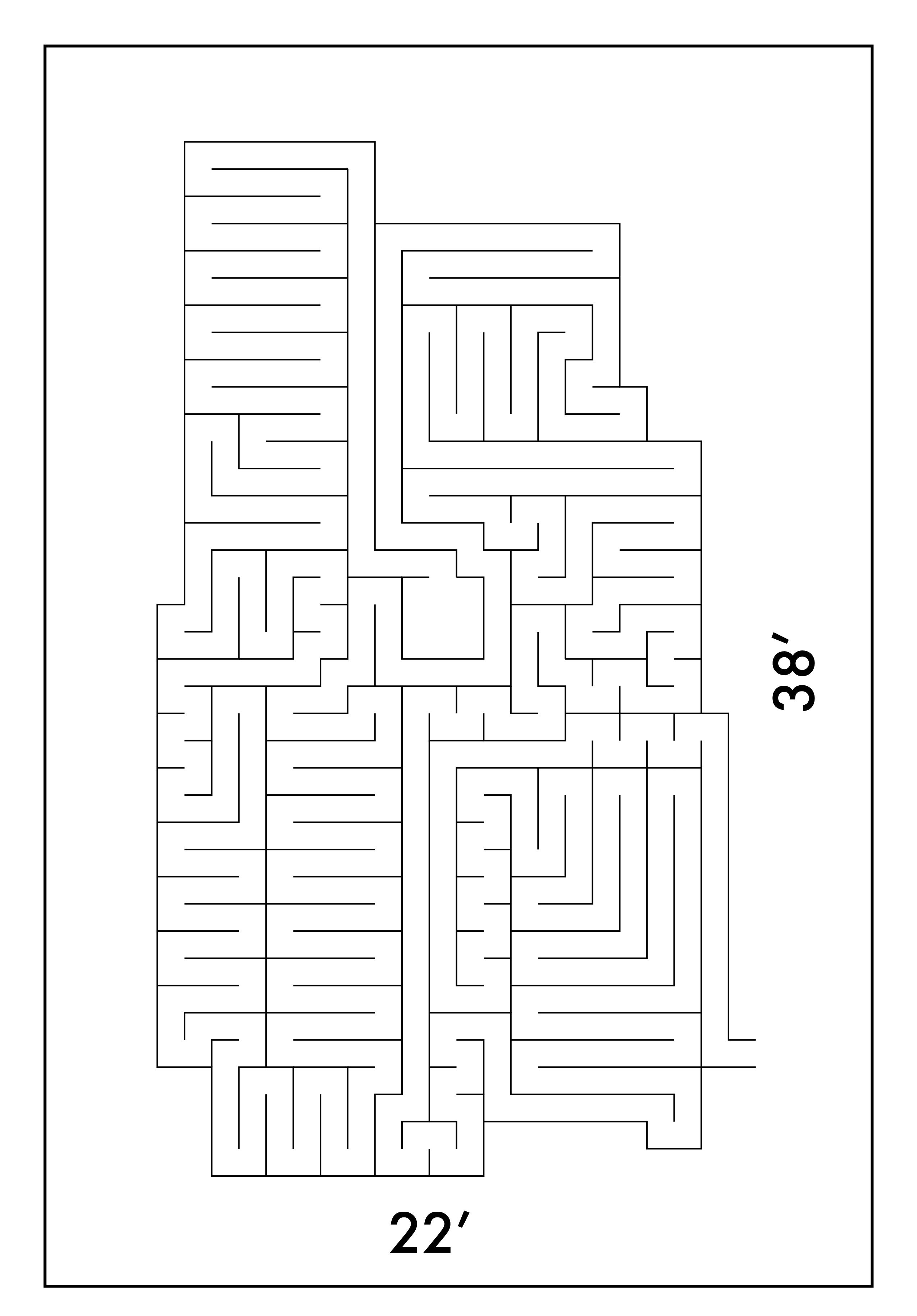 © LARSEN HUSBY, MINNEAPOLIS, MN 2017